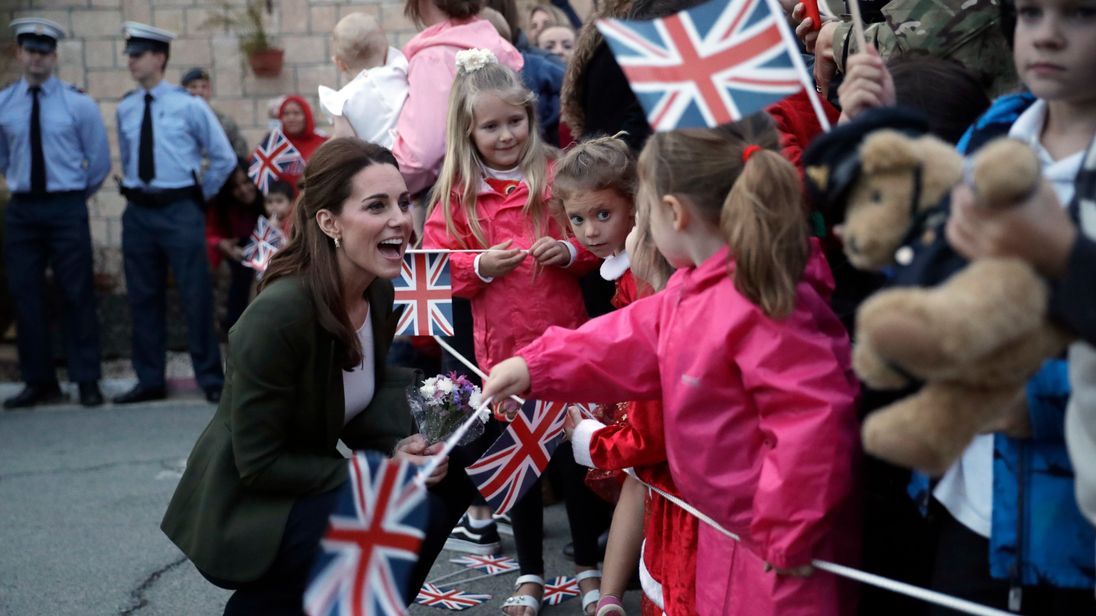 As artificial snow fell around them the two me exchanged snowballs and Kate even found herself the target of a playful attack.
Did we miss a subtle hint a bout the reported feud in the royal family?
The Duke and Duchess of Cambridge found themselves in a snowball fight as they hosted more than 200 wives, girlfriends, parents and grandparents separated from loved ones over Christmas. And so do your families, some of whom we had the chance to meet yesterday at a party at Kensington Palace.
Kate has called out William for a bad habit. "It's not about credit or recognition - for you, it's just about service", he said. "George said to me this morning, "Where are you going daddy?' and I said, "I'm going to see some pilots who fly fast jets", William said".
And as she did her part in handing out gifts in the sergeant's mess, the duchess was heard joking that their parcel service "really was royal mail".
The British military base in Cyprus is now used for both reconnaissance and bombing missions against ISIS in Syria and Iraq.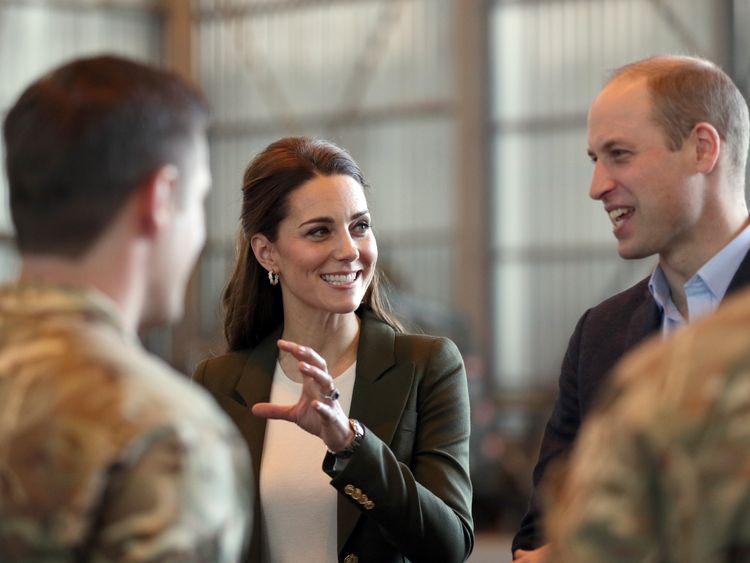 Image The Duke and Duchess of Cambridge meet members of 31 SQN and other operational personnel in a hangar at RAF Akrotiri
"I'm sorry that we couldn't bring your families with us for Christmas".
Laughing, he added: "George said "if you see a see a helicopter take a picture for me".
However, Palace insiders have played down the rumours, and the couples are expected to spend Christmas together at Sandringham later this month.
The couple are flying to RAF Akrotiri in Cyprus on Wednesday where some of the loved ones of the families they met are based, and will take with them a collection of early Christmas presents for the RAF personnel.
Former Royal Air Force pilot William recalled the tokens he would use to make 15-minute calls home when he was serving time away.
The Network got live shots of the Samsung Galaxy S10
According to some previous leaks, the Samsung Galaxy A8s is expected to sport a 6.39-inch FHD+ display with a 19.5:9 aspect ratio. We're looking at extremely thin bezels and a notch-like cutout at the top that will likely fit the phone's top speaker.