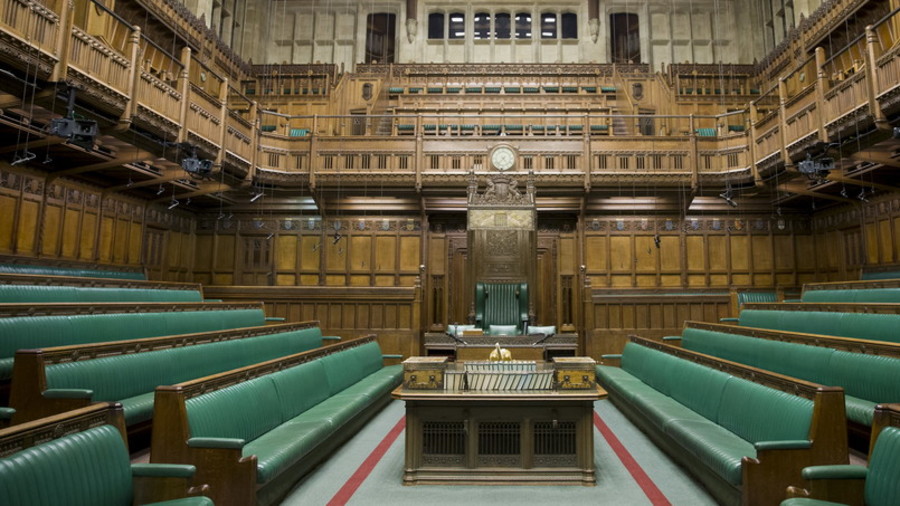 Theresa May ultimately persuaded all but two of her MPs to back her in the decisive vote in Westminster on Tuesday - but she increasingly appears little more than a hostage to the warring factions in a bitterly divided Conservative party.
Earlier Phillip Lee - who quit as a justice minister to oppose the government on Brexit - received a round of applause after he set out his stance.
The government would have to give MPs a vote on the next steps, if parliament rejects the Brexit deal - or if no deal has been reached by the end of November.
They also voted to disagree with Lords amendment 37, which was part of an attempt to remove the exit day from the Bill and allow the Commons to rethink its approach.
During a frantic day of discussions between ministers and Conservative backbenchers, potential rebels were eventually persuaded to back down when Solicitor General Robert Buckland told MPs that ministers were willing to "engage positively" with their concerns.
In the event, Dr Lee abstained on the crucial vote, saying he was "delighted" the Government had agreed to introduce an amendment giving Parliament "the voice I always wanted it to have in the Brexit process".
After winning Tuesday's vote on changes to a future "meaningful vote" on a final agreement with Brussels in her European Union withdrawal bill, May's plans to end more than 40 years of membership in the bloc were still on track.
Ukip leader Gerard Batten said: "The only "meaningful vote" was the verdict of the people in referendum of 23rd June 2016".
Vienna possible venue for Putin-Trump summit
However, too many sights likely remind him of how fast China is building its power and how deep Russia's dependency is growing. Putin's remarks follow a report that White House officials were working toward setting up a meeting.
Mr Grieve joined Iain Dale to reveal more. Yet now, with just hours to go before the parliamentary showdown, the Prime Minister looks as though she has brought her administration back from the brink.
The debate, which lasted for almost three hours, was split down the usual non-partisan lines that have emerged as a result of Brexit, with the likes of Labour's Kate Hoey and John Mann saying they would back the Conservative government, while Tories including Ken Clarke and Anna Soubry spoke in favour of Grieve.
Pro-Brexit tabloid the Sun warned lawmakers on Tuesday's front page that they had a choice: "Great Britain or great betrayal".
Another flashpoint could come when lawmakers vote Wednesday on an amendment seeking to keep Britain in a customs union with the EU.
Despite Mr Rees-Mogg backing the Prime Minister, other Brexiteers are furious that Mrs May has killed off the prospect of a no deal Brexit.
It is the legislation aimed at ensuring the United Kingdom has a smooth transition out of the EU.
Davis on Tuesday told the BBC, "that was the decision of the British people. and whatever we do, we're not going to reverse that". "They want us to regain control of our borders", he said.