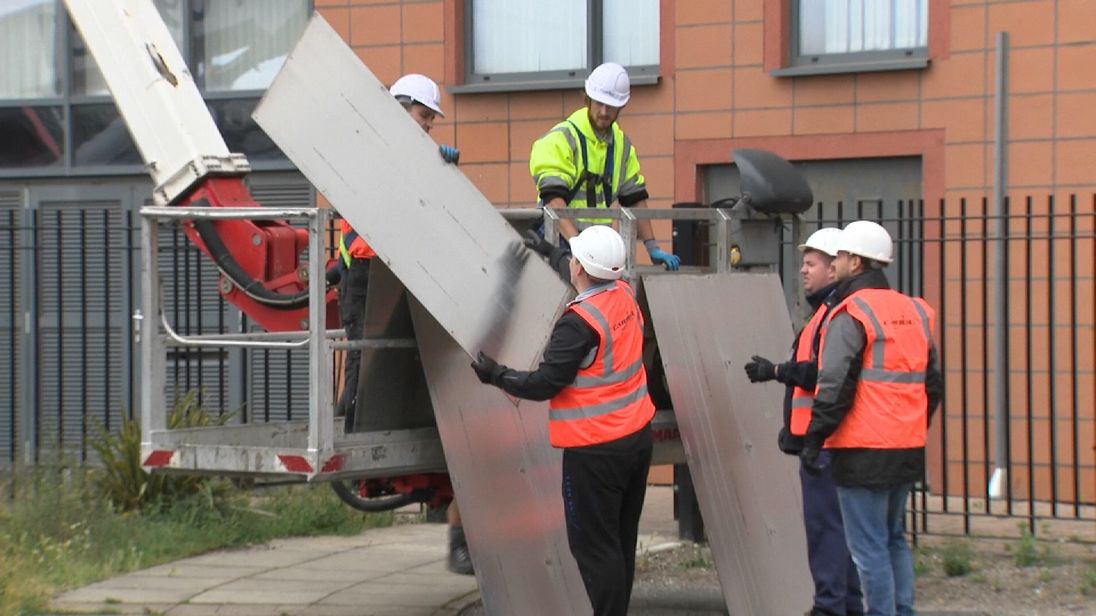 A government review ordered after the Grenfell Tower fire that killed 71 people in London in June a year ago has found that Britain's buildings regulation system is broken, but has stopped short of recommending an outright ban on combustible cladding.
Residents to be consulted over decisions affecting the safety of their home.
Hackitt highlighted a number of key issues that had been identified as underpinning the system failure, including ignorance, with those who need to read regulations and guidance not always doing so, or misunderstanding it when they do.
It contains more than 50 recommendations. It sets out a new regulatory framework which is designed to create a more simple and effective mechanism for driving building safety, provide stronger oversight of duty holders with incentives for the right behaviours and to reassert the role of residents.
But the review said it would fall short of a ban on flammable cladding because it would "not address the root causes" of the problems in building regulations.
She said existing regulations stated that the only type of cladding that could be used on high-rise buildings was of limited combustibility or had to pass a full safety test.
'This illustrates the siloed thinking that is part of the problem we must address'.
"The proposed change does not ban assessments in lieu of tests, as there are some products and systems for which a full-scale physical test is not possible, but it will significantly reduce their use and ensure that those which are carried out are conducted rigorously and properly recorded for further scrutiny", the report said.
Consultations will be launched into outlawing the material and the desk-top studies used to assess it, Communities Secretary James Brokenshire announced. Brokenshire announced the plan "having listened carefully" to others on the issue. "The cladding needs to be taken down immediately".
Ronda Rousey shines in her WWE house show debut
After watching that challenge on RAW, I felt that Nia Jax was nearly coming off heelish in her mannerisms and her body language. Personally, I think it will be a decent match, however, my problem lies in how this came about.
But, responding to criticism of her report, she said she was open to seeing combustible cladding banned in the future. It must be banned.
The government is clear that building owners in the private sector must ensure private sector homes are made safe.
"The next problem may not be cladding and I have tried to fix the system, irrespective of what the next problem might be, not just the problem with cladding".
Labour MP and Grenfell campaigner David Lammy called the decision to not ban the cladding a "betrayal" to the 71 people that perished in the fire.
During Prime Minister's Questions this week Theresa May told MPs: "I can today confirm that the Government will fully fund the removal and replacement of unsafe cladding by councils and housing associations, estimated at £400m".
Commenting on the report, Edel Christie, UK managing director for buildings at Arcadis, said: "Although major disasters like Grenfell are thankfully rare, the findings of the Hackitt Review point to multiple weaknesses in regulation, competence and allocation of responsibility on building projects".
The report recommends are "very clear model of ownership", with clear responsibilities for the client, designer, contractor and owner to demonstrate the delivery and maintenance of safe buildings, which is overseen and held to account by a new Joint Competent Authority (JCA).
In the wake of the Grenfell Tower tragedy, the government quickly established a comprehensive building safety programme.