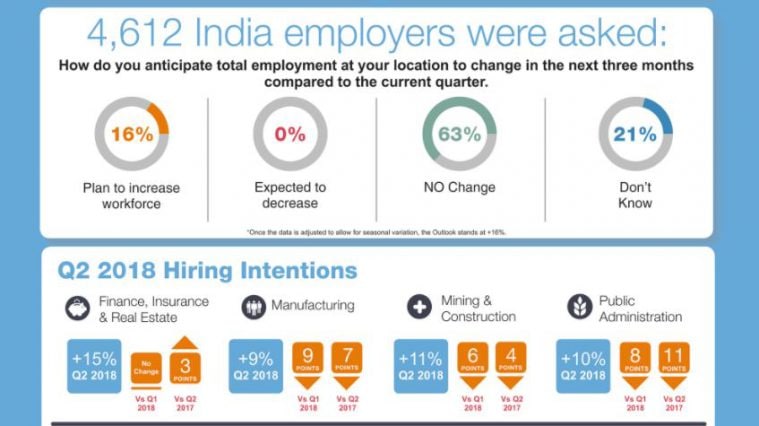 A steady hiring climate is expected in Cape Breton over the second quarter of 2018, according to the latest ManpowerGroup employment outlook survey.
The report suggests that with the current rapid advances in technology, more job openings are being made available by companies that are capable of balancing technology, human talent, and social connectivity.
Staffing levels are forecast to increase in nine of the 10 industry sectors during the April-June period.
Manpower is out with its employment outlook survey today (Tuesday) on hiring intentions for April through June. The strongest hiring prospects are reported in two regions with Net Employment Outlook of 17 per cent in north and south each. While there won't be layoffs, hiring as such will be lower than in previous quarters. Large employers report relatively stable hiring plans over the same period.
Dog dies on United flight after being put in overhead bin
Passenger Maggie Gremminger , who said she was seating behind the woman with the dog, gave her account of what happened. United said Tuesday that it took full responsibility for the incident on the Monday night flight from Houston to NY .
Upskilling and reskilling remain key, though. Yet in Western Australia, where mining and construction are integral parts of the state's economy, the employment outlook has increased by two percentage points as the state begins to emerge from a housing downturn over the last 18 months.
According to the advisory firm, manpower demand remained solid and enterprises appeared upbeat about their recruitment over the next three months at a time of economic recovery. "However, we continue to see variation across sectors and regions". The strongest Outlooks are reported in Leisure & Hospitality (+28%), Professional & Business Services (+23%), Wholesale & Retail Trade (+23%), and Durable Goods Manufacturing (+19%). The manufacturing sector outlook increases by a considerable margin of 10 percentage points, while the outlook for the finance, insurance, real estate and business services sector is six percentage points stronger. Small and micro-size employers indicated hiring outlooks of +9% and +7%, respectively. The softer outlook by small organisations may reflect concern around increasing headcount at a time when there is a growing debate about the need to increase wages across the economy.
While none of the employers expect any reduction in payrolls, 16% anticipate an increase in workforce across sectors, the ManpowerGroup Employment Outlook survey - findings of which were shared exclusively with TOI, says.