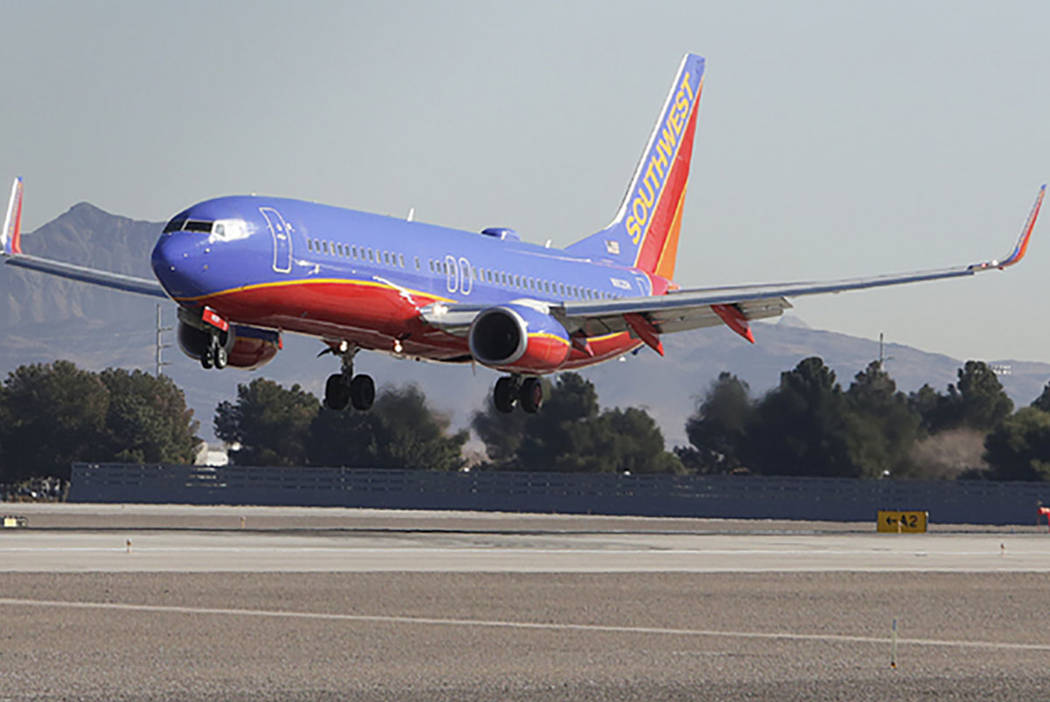 A Southwest Airlines flight from Phoenix had to make an emergency landing on Sunday night.
The horrifying incident, which could have turned risky, took place on flight 3562, which was set to take off from Phoenix to fly to Dallas, Texas, according to local news. Five passengers "requested assessment by medical personnel", upon landing, the airlines said.
Passengers were put on another plane in New Mexico to continue to their final destination. The diverted aircraft was held in Albuquerque until mechanics cleared its return to service.
Brandon Cox said he had to jump from the wing, as did many other passengers, to escape the plane, as a crew member screamed, "Move away from the aircraft".
Mr Cox recalls "hitting the ground really hard" after jumping eight feet from the wing on to the tarmac and was left "shell-shocked" by the whole experience. Apparently an electrical fire filled the cabin with smoke forcing Southwest Airlines 3562 to land. "It was disorienting. 'Do I really just jump down?'"
Jose Mourinho calls Frank de Boer 'worst manager in Premier League history'
Accordingly, the 20-year-old has yet again impressed the fans by registering a brace against Liverpool in his side's recent clash. United managed to hold out for the victory, which means they have a five-point cushion over Liverpool in second place.
David Fleck, another passenger on the plane, said he was surprised to find there were no emergency slides near the exit door near the wing.
He added: "It felt wrong when you're up there".
The Albuquerque Fire Department said in a tweet that two passengers were taken to the hospital. The extent of their injuries was unclear.
Another person on board was a Dallas police officer who tweeted his approval of the captain and crew's handling of the emergency situation.