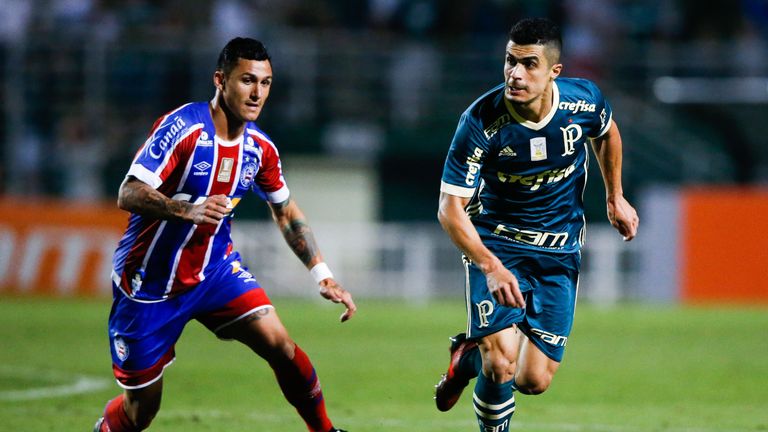 Vitoria's actions cost them a victory in the end, as Bahia is expected to be awarded a forfeit victory over its rival.
Seven players were initially sent for the showers but two more red cards were shown later on to leave Vitoria with only six players on the pitch when officials chose to call it quits.
Earlier after Bahia midfielder Vinicius had equalised from the penalty spot in the 50th minute, a fight then broke out when Vitoria took offence to scorer Vinicius' celebration dance.
Punches were thrown from both sides and five men were sent off, three from Bahia and two from Vitoria.
Over 1641 'neutralized' so far in Afrin operation: Turkish military
Russian diplomatic sources said earlier Moscow wanted the Syrian regime forces to deploy in Afrin to stop the Turkish offensive. Syrian state television channel Ikhbariya said on Monday that pro-Syrian government forces are set to enter Afrin region soon.
Following 16 minutes of a delay in an attempt to restore order, the referee gave eight red cards to players of both teams.
This sparked a mass brawl that ended with seven players being dismissed, including two Bahia substitutes.
After he managed to kick the ball away from the Bahia player, Vitoria's own full-back Bryan complained to the referee, asking to book his teammate, who already had a yellow card.
With the minimum limit of seven players on the pitch and with three less than their opponent, Vitoria tried to get another player sent off that would force the game to be abandoned.