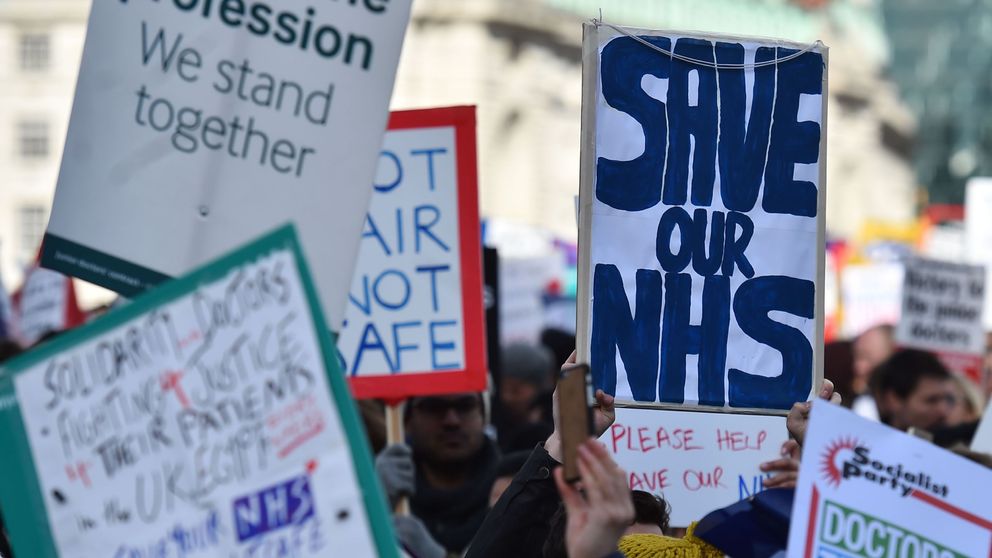 HOSPITALS in Cumbria are at crisis point as occupancy levels hit an all time high, hundreds of beds remain blocked and ambulance crews experience delays as they hand over patients to overstretched emergency departments.
"I know it's hard, I know it's frustrating, I know it's disappointing for people and I apologize", May told Sky News during a visit to a hospital outside London.
"Extra funding for social care can empower councils to prioritise prevention work which is key to reducing the pressures on the health service and keeping people out of hospital in the first place".
Responding to Mrs May's comments, Labour leader Jeremy Corbyn said it was "not good enough" to say the problems are "frustrating" and "disappointing", stating that the "Tory government has caused this crisis".
Patients have been waiting up to nine hours to see a doctor and many have spent hours on trolleys as the number of beds available plummet.
Some 16,893 people were forced to wait for more than 30 minutes to be seen by staff at emergency departments over Christmas, up from 11,852 the previous week. Those stuck for more than an hour nearly doubled, shooting up by 95 per cent to 4,700 compared to 2,400 the week before.
This was the worst example of frequent callers which cost the overstretched NHS almost £20 million a year.
Many hospitals have taken to housing and treating patients on gurneys in corridors, a situation one doctor referred to on Twitter as "battlefield medicine".
It has been revealed that in one day alone, 14 people spent at least an hour queuing in ambulances outside Cornwall's biggest hospital.
New statistics published by Health Protection Scotland (HPS) show around 46 Scots in every 100,000 were suffering from the virus during the last week in December 2017.
Flu deaths higher than estimated
Alabama's governor, Kay Ivey, declared a state public health emergency yesterday because of rising flu levels in that state. Harris said hospitals in almost half of Alabama counties are at 90 percent of their patient capacity.
And Public Health England confirmed seven further flu-related deaths, taking the total so far this winter to 23. Performance data for the week over Christmas is due out today.
He also emphasises that "normally healthy" young people or adult who have symptoms of diarrhoea and vomiting, or symptoms of flu should not go to hospital.
"The sobering reality is that winter for the NHS has hardly started".
Referring to the restrictions on implementing health service reform due to the current political instability, he said: "We need reform, we need transformation".
Dozens of patients have also been unable to leave hospital when intended because there wasn't a suitable community care package ready in time.
BMA representative body chair Anthea Mowat said: 'What is happening in our A&Es is symptomatic of pressures across the entire system.
In a statement issued yesterday, the HSCB said that emergency departments across Northern Ireland "continue to be under significant pressure". "If the health service can not cope at its front door, what lies behind it will also be struggling".
She also claimed another nurse had previously told them they were 10th in a queue of ambulances containing patients who needed to be admitted to A&E.
A spokesperson for York Teaching Hospital NHS Foundation Trust said: "Like all hospitals across the country, Scarborough Hospital has been exceptionally busy over recent weeks with a high number of emergency attendances and a lot of very ill patients".
Jane Grant, chief executive of NHS Greater Glasgow and Clyde, said: "We planned for these winter pressures by creating extra capacity - such as extra in-patient beds at Gartnavel Hospital and restricting staff holidays".