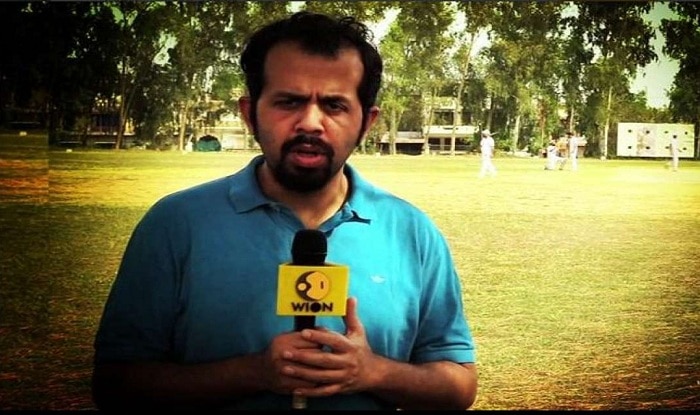 A Pakistani journalist says several armed men tried to kidnap him and threatened to shoot him if he resisted. "I managed to escape", he wrote on Twitter.
In a statement, the RIUJ also expressed serious concerns over the attempt of kidnapping of senior journalist Taha Siddiqui, and said that it is already in contact with senior police officers for probing the issue and extending security to the journalist. I was on my way to airport today at 8:20am whn 10-12 armed men stopped my cab & forcibly tried to abduct me.
Tweeting local journalist Cyril Almeida's Twitter account, Taha Siddiqui said, "This is Taha Siddiqui (@TahaSSiddiqui) using Cyrils a/c".
Taha Siddiqui, a reporter with France 24 and the Pakistan bureau chief for World Is One News, says he fears Wednesday's attack was payback for his critical reporting on Pakistan's powerful military and intelligence agencies.
"They were cordoning off the road, armed with rifles, and the men who pulled me out of the auto, they had small weapons, pistols", Siddiqui told Al Jazeera.
Siddiqui spoke to Reuters from a police station where he was filing a report on the incident, and described how his taxi was stopped on the highway when another vehicle swerved, and braked suddenly in front of it. The police later found the taxi, but all his belongings, including his passport and his laptop were missing.
Theatres do not have to play Indian anthem
The petitioner had said the 1971 act did not define what constituted disrespecting the national flag. The court revoked its earlier order after multiple cases of vigilante patriotism were reported.
The Rawalpindi Islamabad Union of Journalists (RIJU) protested against the incident and demanded the arrest of the culprits. A court past year ordered the federal investigation agency to stop harassing him. Safe and with police now.
In May 2017, the Islamabad High Court (IHC) restrained the Federal Investigation Agency (FIA) from harassing Taha Siddiqui who approached the court seeking protection from the investigative body.
In 2016, the International Federation of Journalists (IFJ) said in its report that Pakistan was fourth on the list of the deadliest countries in the world for journalists, and came behind Mexico, Philippines and Iraq. Journalist and writed Mohammed Hanif tweeted: "Such a tedious pattern this: are our agencies so incompetent that they can't kidnap/ kill?"
In 2017, three other journalists, Rana Tanveer, Matiullah Jan, and Ahmed Noorani were attacked by unknown assailants.
Pakistan is ranked 139 out of 180 countries as per the World Press Freedom Index 2017 by Reporters Sans Frontieres (RSF) and is one the world's most risky countries for reporters.
In 2016, Almeida was banned from leaving the country after he had written an editorial piece in The Dawn titled "How to Lose Friends and Alienate People" where he said that instead of taking action against terrorist groups, the government and the country's military was lecturing journalists.