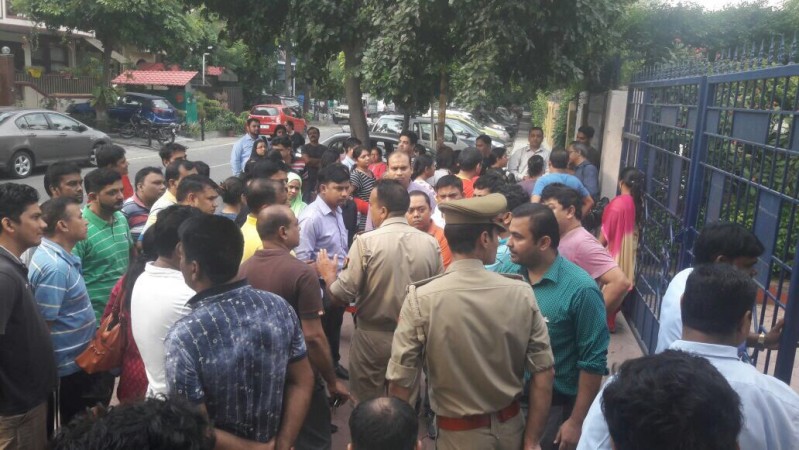 The juvenile suspect has reportedly said that he was beaten up and forced to confess - an allegation that a former suspect, a school bus conductor at the school, had leveled against the Gurgaon police. However, if it "leads to the recovery of any article connected with the crime, the confession can have a little more credibility".
CBI sources say their investigations have revealed "illegality and destruction of evidence" by the police in Gurugram, who had declared that seven-year-old Pradyuman was killed by bus conductor Ashok Kumar on September 8. CBI had also obtained the knife which was used as the sole weapon in the murder, the officials also reconstructed the crime scene by taking the class 11 student back to the crime spot and the shop from where he brought the knife.
"Our investigations have ruled out Kumar's involvement in the murder; we are considering not opposing his bail application", a senior agency official said.
CBI sources said that the police had not properly questioned the 16-year-old accused and instead chose to completely focus on the conductor even though CCTV footage showed both coming out of the toilet around the time Pradyuman was murdered. He is also alleged to have told the CBI that he committed the murder as he had exam phobia and wanted the same postponed.
The arrest had sparked theories about the botched investigation conducted by the Gurugram Police.
Taliban used night-vision goggles to attack Afghan forces
Casualties leapt by 35 percent in 2016, with 6,800 soldiers and police killed, according to U.S. watchdog SIGAR. One officer was injured in the attack, but managed to escape, The Times reported.
Earlier, the CBI produced the accused, who is a minor, before the JJB and demanded his six-day custody.
After Pradyuman's parents expressed dissatisfaction with the investigation, the probe was transferred to the CBI, which registered a case on September 22.
The development comes few days after the father of the juvenile accused said that his son was innocent and that he was tortured and brutally thrashed by the investigators.
The boy earlier claimed that the investigators beat him up, which was also reported by his father on Saturday.
Earlier, the minor's father too alleged that his son was being tortured by the investigators.