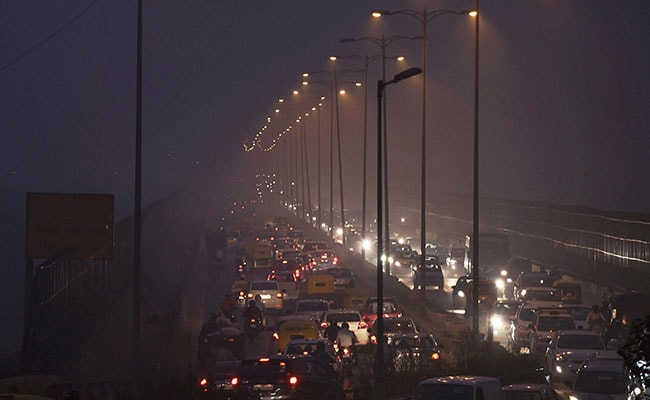 However, unhappy with the NGT order, the Delhi government expressing its inability to enforce the odd-even scheme and said it will move the Tribunal on Monday requesting a review of its order and if the exemptions are granted.
"In light of the the two conditions by NGT on 2 wheelers and women, at the moment we are calling it off".
The plea, mentioned before a bench headed by Chief Justice of India Dipak Misra, sought direction to Centre and states on stubble burning, road dust and effective implementation of odd-even auto rationing scheme. Resorting to the odd-even scheme as a stop-gap arrangement will only work to disillusion the public from its marginal efficacy. "Whether the Delhi government was only informing the media about a review petition on the Odd-Even scheme since no review petition has been filed as yet", asked NGT as reported by ANI.
"There is no review petition from the Delhi government on odd-even though the Delhi minister said so earlier".
"We can not ignore the pollution", the bench said adding that it will hear the plea today itself after finishing the matters listed on its board.
Meanwhile, the almost week-long spell of toxic smog enveloping the national capital continued today, with reduced visibility in some areas leading to cancellation of trains in Delhi. This is due to the severe air pollution and smog in Delhi.
Google to remove apps if found in violation
Google is trying to clamp down on apps that have been using their access to Accessibility Services API on an Android smartphone. As the API can be used by developers to affect other apps with their apps, this can leave them open to potential data theft.
Delhi chief minister Arvind Kejriwal, who has called the city a "gas chamber", drew personal flak on Twitter for relying on auto rationing and other emergency measures to clean up the city's air instead of implementing longer-term solutions.
Delhi has also banned all construction, barred lorries from entering the city and shut down all schools until Sunday.
Air pollution is a leading cause of premature death in India. "By taking a minimum conservative estimate, at least 25 lakh two wheeler owners will have to use other modes of public transport on a particular day. the government will require at least 2500 extra buses for successful implementation of Odd-Even Scheme (sic.)", the petition read.
"The state government still went ahead with the scheme, even though their own Delhi Pollution Board said it was not effective, and in fact, worsened the situation in phase-1 and phase-2".
Delhi and its surrounding states have been shrouded in a hazardous fog of toxic pollutants for almost a week, prompting authorities to roll out a slew of measures to combat the crisis.