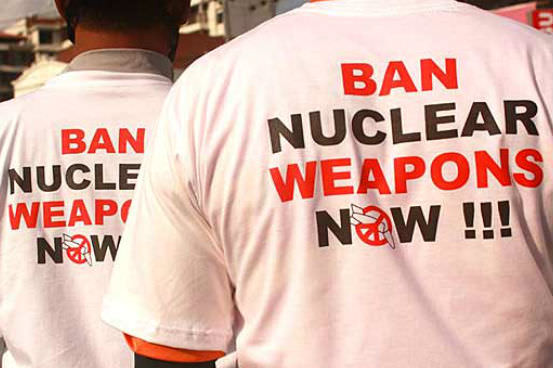 Titled with the scary words "in the event of a nuclear attack", the email recalled the Cold War era of the 1950s, as it warned the students to listen to instructions to shelter in place.
So much for not wanting to create panic: the state-run University of Hawaii has sent its students, faculty, and staff an email that tells them what to do in the event of a nuclear attack.
The email stated, "In light of concerns about North Korea missile tests, state and federal agencies are providing information about nuclear threats and what to do in the unlikely event of a nuclear attack and radiation emergency", citing a copy of the message sent by an ominous email.
"Now it's time to take it seriously", Hawaii state Rep. Gene Ward, a Republican, told Washington Post.
A link also was provided to the state emergency management website.
Luxury retailer Coach introduces new name: Tapestry
Former Nordstrom and Hudson's Bay executive Andrea Wasserman, for example, tweeted , "This is freaky & a strategy departure". Coach Inc (NYSE: COH ) announced that the company is changing its name to Tapestry .
It went on to say state and federal agencies are now providing information about potential nuclear threats and advising what to do should a nuclear attack and resulting radiation emergency occurs.
The distance from North Korea to Hawaii.
A photo distributed by the North Korean government shows leader Kim Jong Un at an undisclosed location inspecting a weapon. Due to the "recent regional military threats", the countries who are on the radar of potential nuclear or missile attack are planning for a complete response when the need arises.
There has been mounting speculation that the North could stage its latest missile launch in the coming weeks, possibly ahead of the Chinese Communist Party's twice-a-decade congress, which kicks off on October 18.
President Donald Trump has escalated pressure on North Korea to abandon its missile and nuclear programs. On Monday, U.S. Defense Secretary James Mattis said the army "must stand ready" in the face of continued provocations by the North Korean regime.