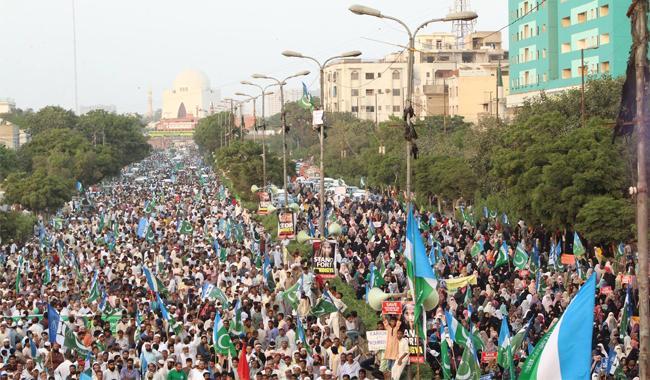 The OIC meeting also urged the government of Myanmar to honor its obligations under global law and human rights covenants, and to take all measures to immediately halt acts of dispersion and discriminatory practices against Rohingya Muslims, as well as the continuous attempts to obliterate their Islamic culture and identity.
Bangladesh's minister Monday called the Myanmar's persecution of its Rohingya Muslims minority an "indirect attack" on his country.
Bangladesh already hosts around 400,000 Rohingya from previous crises.
More than 270,000 people had fled to Bangladesh amid reports of the burning of villages and extrajudicial killings. Over the weekend, Bangladesh's government said that 3,000 Rohingya had been killed in Burma and that the situation was comparable to genocide.
The latest security operation in Rakhine state follows attacks by militants on 25 August against 30 police posts.
Myanmar presidential spokesman Zaw Htay did not answer phone calls seeking comment on Sunday, and military spokesman Myat Min Oo said he could not comment without talking to his superiors.
Burma's government has denied access to a United Nations mission seeking to investigate human rights abuses and has repeatedly accused worldwide NGOs of aiding the Arakan Rohingya Salvation Army (ARSA) militant group which it brands "extremist Bengali terrorists".
Air Berlin cancels flights as pilots call in sick
In the meantime, the airline has been kept aloft by a hastily-agreed 150-million-euro loan from the German government. Representatives from pilots' union Vereinigung Cockpit were not immediately available for comment.
White House spokeswoman Sarah Huckabee Sanders says the administration continues to condemn the violence between Rohingya Muslims and Myanmar security forces.
The de facto leader of Myanmar, Aung San Suu Kyi, is facing mounting worldwide criticism, with The White House urging her to "respect the rule of law" and step up all efforts to end the widespread displacement of civilians.
At least 294,000 ethnic Rohingyas have fled across the border to Bangladesh since fighting broke out on 25 August, according to a situation report from the Inter Sector Coordination Group (ISCG) in Bangladesh.
"To bring them under trial, the government of Bangladesh will have to file a case at worldwide court", Riazul Hauqe, chief of Bangladeshi National Human Rights Commission, told Anadolu Agency.
"It's the responsibility of the global community to move, to act, immediately to stop the bloodshed", said Sarsur, who is also a lawmaker from the Joint (Arab) List.
The Bangladesh government says it has offered a plot of land for a new camp to shelter Rohingya Muslims who have fled recent violence in Myanmar. "We want peaceful relations with our neighbours", she said during a visit to a refugee camp in southwestern Ukhiya province, near the border with Myanmar.
On Monday night, she lambasted Myanmar for "atrocities" that she said had reached a level beyond description.