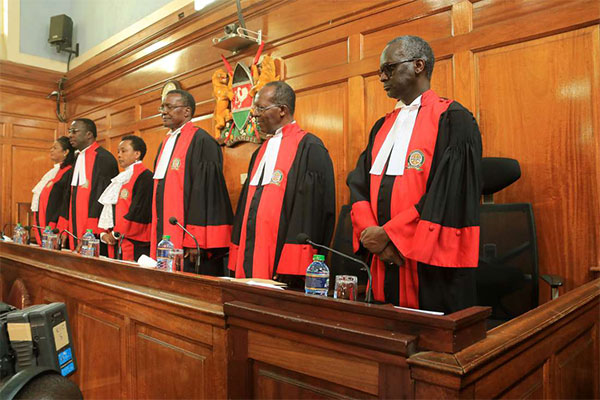 Yesterday the IEBC Chairman Wafula Chebukati announced 17 october as the election day despite opposition outcry for his resignation.
The Independent Electoral and Boundaries Commission set a new date for presidential polls on Monday following last week's landmark Supreme Court ruling striking down the August 8 election results, citing irregularities, and ordered the holding of new polls within 60 days.
The notice named two contenders for the race, Jubilee Party candidate President Uhuru Kenyatta and ODM leader Raila Odinga. "A number of the officials of the commission should be sent home, some of them should be investigated for the heinous crimes they committed". But Odinga said he wanted elections held on October 24 or 31 instead.
Supreme Court Chief Justice David Maraga declared Kenyatta's presidential victory "invalid, null and void" last Friday.
According to daily Nation, Odinga said that the new election must be held in an environment where everything that went wrong can be corrected.
"There will be no election on the 17th of October until terms and conditions which we have spelt out in this statement are met", a combative Odinga told reporters.
8 things to watch in Chicago Public Schools this year
With the Trump administration ending the DACA program, Mayor Rahm Emanuel has called on Gov. The mayor has made it no secret that he is a strong supporter of the DACA program.
In the interim Odinga and his supporters are demanding that the head of the electoral commission be replaced and that a different company print the ballot papers while also expressing dissatisfaction with the computer method of transmission. Kenyatta rebuffed Odinga's demands to the commission on the setting of the election date.
She said the court decision at the crucial time requires all political forces and the Kenyan people to act with the highest sense of responsibility and full respect for the rule of law and the Constitution.
Limo said the numbers had not yet reached the same level as during the 2013 elections, when the board received challenges to 189 results.
Article 138 (5) of the Constitution dictates that a fresh election is to be held within 30 days in the event none of the candidates in an election fails to garner 50 per cent plus one vote nationally, and at least 25 per cent of the vote in 24 counties.
President Uhuru Kenyatta criticized the court decision, calling the judges "crooks", but said he would win again in the second elections.