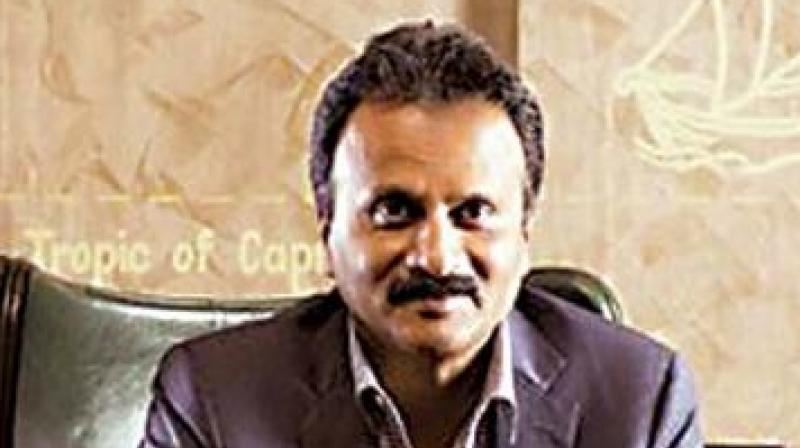 After three days of searches at properties belonging to businessman VG Siddhartha, the income tax department claimed that he concealed income worth more than a whopping Rs 650 crores.
Locations searched in Bengaluru included the group's head office at UB City on Vittal Mallya Road, Siddharth's house in Sadashivanagar, and his establishments at Rajarajeshwari Nagar and Bagmane Tech Park in C V Raman Nagar.
Siddhartha was raided by I-T sleuths on September 21.
The raids, which started on September 21, were carried out on offices and residence of CCD founder V G Siddhartha and company's other officials in Bengaluru, Chikkamagaluru, Hassan and Mysuru in Karnataka.
Almost 50000 people flee rumbling Bali volcano
More accurately, the " 48.540", according to Sutopo Purwo Nugroho, spokesman of the agency of management of natural disasters. Dozens of anxious visitors, worried their vacation plans may be ruined, have taken to social media to ask for updates.
In a statement, the I-T department said: "The searches in a group involved in coffee, tourism, information technology and other areas concluded with an admission of previously concealed income exceeding Rs 650 crore". CDEL has issued a clarification to the stock exchanges stating "we submit that there is no information discovered which would have a significant impact on the financial position on Coffee Day Enterprises and its subsidiaries".
Coffee Day Enterprises shares tumbled over 9% in an early trade on Monday. The amount is expected to be a much higher figure, the official added, requesting not to be identified.
On a consolidated basis, net profit of Coffee Day Enterprises rose 51.15% to Rs 26.83 crore on 10.11% rise in net sales to Rs 814.28 crore in Q1 June 2017 over Q1 June 2016. Its chairman Siddhartha is the son-in-law of former Karnataka chief minister and former minister of external affairs S.M. Krishna, 84, who left the Congress party in January and joined the Bharatiya Janata Party (BJP).
Coffee Day Enterprises, a part of Coffee Day Global Ltd, which opened its first cafe in 1996, runs over 500 outlets in India and countries like Austria, Czech Republic and Malaysia.