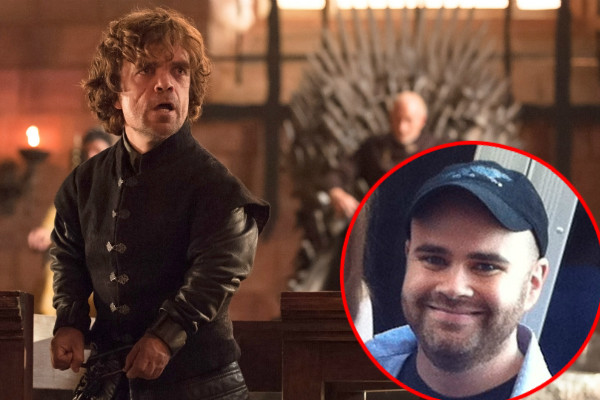 It's as Martin stated, "If [Benioff and Weiss] have been the kings of Westeros for these past seven seasons, Bryan Cogman has surely been the Prince of Dragonstone".
The next installment in George R.R. Martin's "A Song of Ice and Fire" novel series, "The Winds of Winter", has always been delayed and some fans are already using artificial intelligence to predict where the narrative is headed in the upcoming book.
Another Game of Thrones spin-off is in the works and this one is the fifth, which is interesting keeping in mind that only one is going to be made and aired in 2019 or 2020 depending on the final season of Game of Throne.
Although, "GOT" showrunners David Benioff and Dan Weiss are not involved in any of the potential prequels. Martin further said that he and Cogman will be co-creating the successor show and that the two will be working together "every step of the way". The other four scripts will be penned by Kong: Skull Island's Max Borenstein, Oscar-winning L.A. Confidential writer Brian Helgeland, Kingsman: The Secret Service's Jane Goldman and veteran Mad Men writer Carly Wray.
HBO initially announced that it was considering four prequel ideas to Game of Thrones, which wraps up after one more season, before author George R.R. Martin flew in on his proverbial dragon to say, actually, there are five.
Emma Stone: I've been in therapy since the age of seven
Examining the drawing, she added, "This is me, I guess". "I'd rather do 12 years at the Barfly than one night at the O2". It's a little green monster that looks a little bit, as someone backstage said , (like) a uterus with some ovaries.
A fifth Game of Thrones spinoff is reportedly in development, according to Entertainment Weekly. Who the hell knows. The report states that Cogman came up with the new project after working closely with Game of Thrones creator George R.R. Martin.
"I immediately fell in love with the book from page one, as most people do", Cogman said in a 2011 interview with The Westeros.org.
Martin - who is still writing "The Winds of Winter" - reiterated that not all five successor shows will eventually make it on TV.
People have already began to speculate what the prequels shows could focus on, with many suggesting that they would like to see Robert's Rebellion, a period of time that is regularly mentioned in the current series.