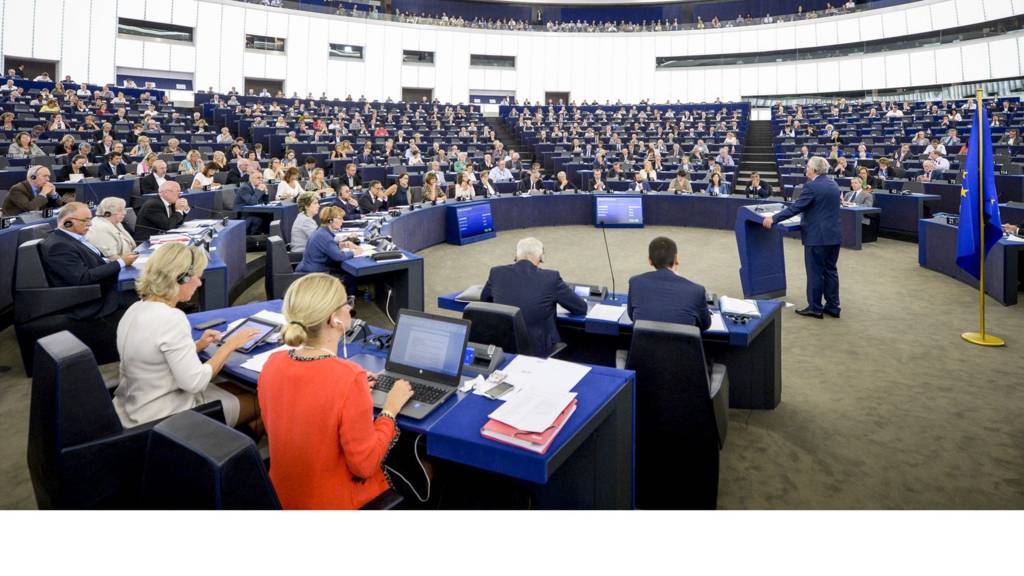 JEREMY CORBYN called on Labour MPs yesterday to vote down the Brexit Bill, which he described as a Tory "power grab".
The bill, which will not come into force until the United Kingdom has actually left the European Union, is meant to smooth the way for Brexit by incorporating much of European Union law directly into United Kingdom domestic law, to be repealed as and when parliament may choose in the future.
The Bill transfers European Union law into United Kingdom law but the Welsh and Scottish Governments are angry that powers in areas which are devolved, such as fishing and farming, will be kept in London instead of being passed on.
A number of Tory MPs have also expressed nervousness about these powers, but they are widely expected to back the bill at second reading before seeking amendments at committee stage, when MPs go through the legislation line by line.
Stay informed: Sign up to our free weekly e-newsletter Subscribe to access all our online articles and receive our printed monthly newspaper The Connexion at your home.
Prime Minister Theresa May said the measure provides "certainty and clarity" ahead of the divorce.
Shadow Brexit Secretary Keir Starmer said it was a "deeply disappointing result", arguing the bill was weak.
The EU Withdrawal Bill repeals the European Communities Act 1972, which enshrines the supremacy of EU law.
The scene is now set for a series of close votes when the legislation reaches its committee stage in the autumn. Ministers have said there would be safeguards over the use of new powers.
United Nations slams India for seeking deportation of Rohingyas
Gauri Lankesh , a journalist who tirelessly addressed the corrosive effect of sectarianism and hatred, was assassinated last week. "I deplore current measures in India to deport Rohingyas at a time of such violence against them in their country", he said.
Brexit Secretary David Davis said that without it, the United Kingdom faces "a chaotic exit from the European Union".
Brexit minister Steve Baker said that the government would "look with the utmost seriousness" at the potential amendments to the bill that have been proposed by MPs.
"The bill delivers a legal guarantee that the United Kingdom can set its own laws and deliver what the British people voted for".
But Mr Stevenson, who voted remain in the UK's 2016 vote on Brexit, added he was disappointed the repeal bill had attracted little support from Labour MPs.
The two-day debate on the legislation exposed widespread concern on the Conservative backbenches, even among Brexiteers, about the use of Henry VIII powers to allow ministers to amend laws through secondary legislation.
Prime Minister Theresa May managed to avoid defeat in the Commons clash and hailed results as a historic Parliamentary victory that would allow exit negotiations to continue.
Diehard Conservative Remainers yesterday threatened to team up with Labour to force ministers to give MPs a veto on the final Brexit deal.
"And now, the British Government sees fit to introduce legislation that will disempower devolved administrations, centralising power with a cabinet of Brexiteers, free from scrutiny or accountability".
She told Radio Four's Today programme: "I believe Labour's job is to improve this bill, not kill it as it begins its passage through parliament".