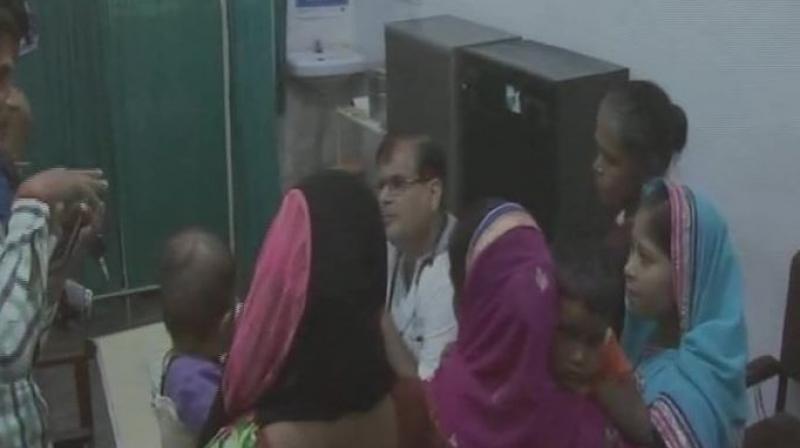 At least 49 children have died at a government hospital in northern Indian state of Uttar Pradesh in the past one month, officials said Monday, China's Xinhua news agency reported. "During probe, the parents informed that there was delay in providing oxygen and medicine due to which the children died due to lack of adequate supply of oxygen", Jain said in the report.
The state government has lodged First Information Reports against two doctors already. The result of this was that the government removed the District Magistrate Ravinder Kumar along with Medical Officer of the district and Chief Medical Superintendent of the hospital.
The city magistrate of Farrukhabad lodged a police complaint September 4 against the CMO and chief medical superintendent of the Ram Manohar Lohia Hospital. However, not satisfied with the findings of the report, he ordered a separate enquiry by the additional district magistrate who mentioned "death because of lack of oxygen" in his report.
The deaths of children in Farukkhabad, coming within a month of the deaths in Gorakhpur, expectedly unleashed a political war of words. It is without any basis to blame (the deaths on) shortage of oxygen.
A total of 290 children died at Baba Raghav Das (BRD) Medical College in Gorakhpur in August.
All You Need to Know about the Fitbit Ionic Heart Rate Tracker
Therefore, you can turn the fitness tracker into a rather handy little communication device with the third-party apps. The battery lasts twice as long as Apple's but it isn't quite as long lasting as the Garmin Forerunner .
Farrukhabad Tragedy: Before forgetting the Gorakhpur tragedy, now one more tragedy Farrukhabad tragedy struck in the Uttar Pradesh. "While 66 of these children were admitted to the hospital for critical care, six died due to different reasons..." Other 19 infants died at the time of delivery or soon after birth at the hospital. "Farrukhabad DM Ravindra Kumar, CMO Umakant Pandey and CMS Akhilesh Agarwal have been shifted", Principal Secretary (Health) Prashant Trivedi said in Lucknow on Monday.
Dr Kailash Kumar, SNCU in-charge at the hospital told reporters that a majority of the infants who had died were either born prematurely or were gross underweight and claimed that: "Mortality in such children is quite high".
The exact cause of children's death will be known after the team will submit its report.
The death of over 60 children had triggered massive outrage.