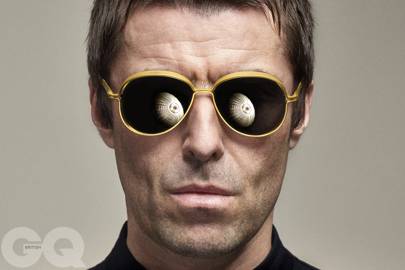 Corden is just the latest star to be at the receiving end of a Liam Gallagher dig.
Liam Gallagher absolutely won't be sitting in James Corden's "Carpool Karaoke" passenger seat anytime soon.
During an interview with Britain's GQ magazine, Liam was asked if he would ever make an appearance on Carpool Karaoke, to which he replied: "No, thank you very much".
The segment on The Late Late Show sees Corden invite famous musicians to sing along to their songs while he drives around and has featured everyone from Michelle Obama to Stevie Wonder and Red Hot Chili Peppers.
USA forces attack Popular Mobilization Units base, kill 30
The recent airstrike is not the first time that United States forces have bombed pro-government fighters in Iraq. According to reports, 35 fighters were killed and 25 were injured in the airstrike on Monday night.
That's because he reckons James a "knobhead", and described him as "that fat bloke from "Kevin And Perry". No f***ing chance mate.
"I don't need to watch it to know I won't like it", Gallagher responds, which is the kind of stubborn, weirdly-antagonistic-to-something-you're-ignorant-about quip that still catches headlines.
Guests have included Ed Sheeran, Adele, Madonna, Lady Gaga, Coldplay's Chris Martin Sir Elton John, Mariah Carey and Bruno Mars among others.
Liam has never been one to mince his words and he's not about to start now. I would prefer to be speaking about an Oasis album than a Liam solo album. For 20 f**ing years I've put my card in, pressed for £100, crossed my fingers, said a little prayer and money's come out. I didn't have a guitar habit because I could never play; I had a tambourine habit once, though.