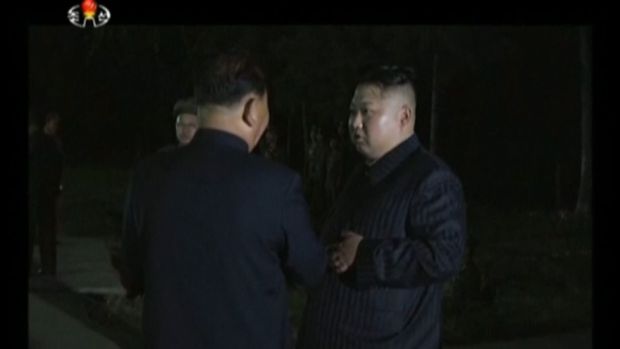 Dakota Dunes, South Dakota-based BPI had sought $1.2 billion in damages in a suit that alleged ABC News' coverage of lean, finely textured beef led to the unraveling of the company's business, lost markets, closed plants and lost jobs.
Meanwhile, Beef Products appears set to collect significantly more than the $177 million figure, which came to late this week when Disney stated quarterly earnings.
The settlement, worth at least $177 million, came after South Dakota-based Beef Products sued Disney-owned ABC for $5.7 billion over a series of reports about "pink slime" in 2012.
Leonard Niehoff, a law professor at the University of MI who specializes in First Amendment cases, said that Disney's settlement could embolden others to bring more suits against media companies. In the financial tables of the report a charge of $177 million is noted with "in connection with settlement of litigation".
The two parties settled three weeks into a projected eight-week trial.
Opening statements in the trial against ABC and correspondent Jim Avila were in early June, and the trial was scheduled to last until late July, according to an Associated Press story.
Saudi singer arrested after "unintentionally" dabbing during concert
One journalist at the concert, Ayed Al Ayed criticised the enthusiastic response of the crowd to the move. When a video surfaced of Shahani performing the dab, it immediately went viral on social media.
BPI claims that term defamed the product, and the company. There is no denying that's a lot, but the "at least" is because, as CNN Money explains, it's probably not the full amount to which BPI is entitled.
Local news reports described a celebratory reaction from members of the BPI party when the settlement was announced inside the courtroom.
ABC spokeswoman Julie Townsend said in a June statement that throughout the case the network maintained its reports accurately presented the facts and views of "knowledgeable people" about the product.
Fast food and grocery store chains canceled orders for the BPI - with Burger King, Taco Bell and McDonald's ending their use of LFTB well before the ABC reports.
Former Department of Agriculture microbiologist Gerald Zirnstein named the product "pink slime" in a 2002 agency email.