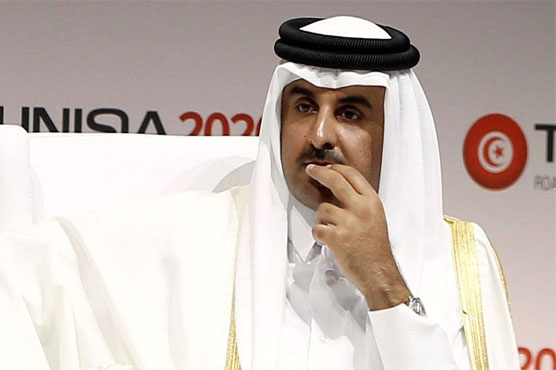 The Washington Post's story cited unnamed USA intelligence officials as saying newly-analysed information confirmed that on 23 May senior members of the UAE government had discussed a plan to hack Qatari state media sites. The hacked emails allegedly reveal the UAE's efforts over the years to sway U.S. policymakers to its side of the dispute against Qatar.
The wealthy Arab nation's Foreign Minister Anwar Gargash issued a second denial earlier today.
Al Jazeera's Heidi Zhou-Castro, reporting from Washington, DC, said this is new information and the US Department of State has yet to officially respond.
The Post reported that USA intelligence officials learned last week of newly analysed information that showed that top UAE government officials discussed the planned hacks on May 23, the day before they occurred.
The emir, Sheikh Tamim bin Hamad al-Thani, had been quoted in May as praising Hamas and saying that Iran was an "Islamic power".
Doha stated that hackers posted fake news but Arab countries rejected this explanation accusing Qatar of supporting terrorism and extremism.
Gargash also stated that the Arab states need to be convinced that Qatar is no longer a sponsor of terrorism.
Round 1: Brexit talks start in Brussels with 20 months to go
The prime minister had made similar pronouncements before, but the statement to MPs and peers carried weight in Brussels . The EU has demanded Britain to pay some 60 billion euros (70 billion USA dollars) as exit fee.
The UAE is seeking a regional solution for the Qatar crisis, while consulting with global partners on ways to resolve Arab concerns about Doha's links to extremist and terror groups. His visit had yielded little except for a bilateral agreement between the U.S. and Qatar to fight "terrorism".
The FBI, CIA as well as Britain's NCA, all of whom have been working with Qatar to investigate the QNA hack, are yet to comment on the matter.
UAE Ambassador to the US Yousef al-Otaiba denied the report in a statement, saying it was "false", the Post said.
It is not clear if the UAE government's intelligence agencies carried out the hack or hired contractors to do so.
The goal of the hacking was to embed false news stories of an incendiary nature that led to the current Gulf crisis.
"What we know now is that Qatar is admitting that the list is worthy, that the list needs to be looked at, and that they need to change some of their laws to ensure that there is a proper process to cover this list", he said.
Commentators had expected further sanctions to be placed on Doha, however Mr Gargash has said that the UAE would not escalate its boycott by asking companies to choose between doing business with it or with Qatar.