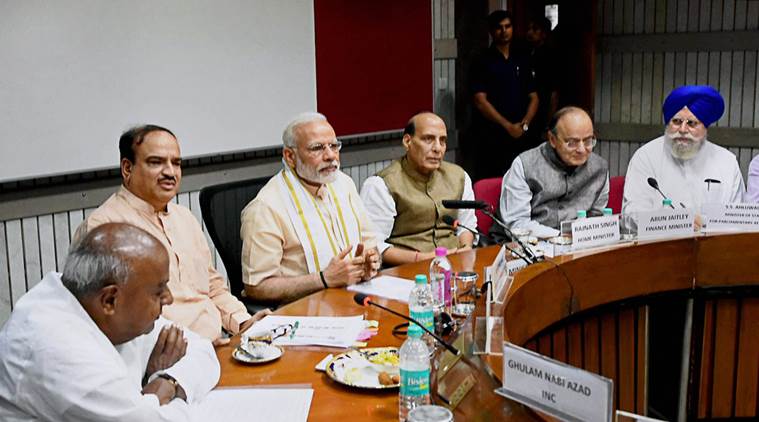 He "urged all parties to extend their support to the government in fighting corruption and the issue of communal violence in the name of cow protection", another statement from the Ministry of Parliamentary Affairs said.
This is the second time in less than a month that the prime minister denounced violence in the name of cow protection.
The Prime Minister also underlined the belief of many Hindus that cow is like mother, but said that this should not let people take law in their own hands and every state government should act against violation of the law, Kumar said after the meeting.
On the issue of Kashmir and border stand-off with China, Kumar said the Government had a meeting with Opposition leaders who said they were with the Government on matters of national security.
India's Supreme Court on July 11 overturned a government decree on the trade of cattle for slaughter, an order that threatened the country's multi-billion dollar meat and leather industry dominated by Muslims. The opposition plans to raise these cases in the coming session of the parliament.
He also said: "All political parties should come together in condemning such acts in one voice".
He added: "This is affecting the image of the country as well".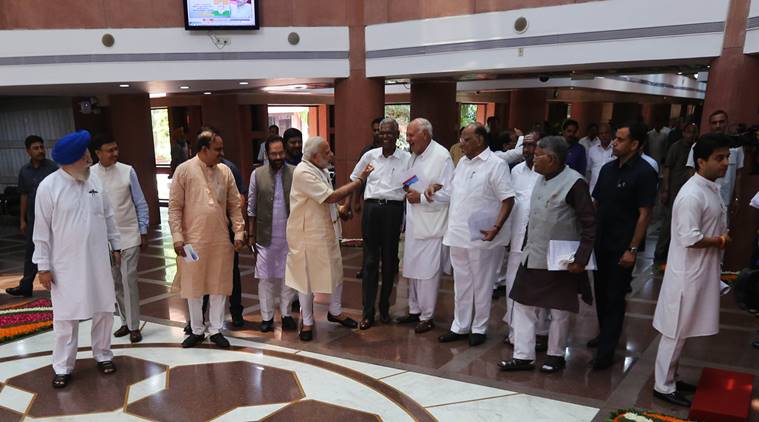 "It (cow vigilantism) should not be given political or communal colour; the nation doesn't benefit from it".
The meeting came hours before the customary pre-session all-party meet called by Lok Sabha Speaker Sumitra Mahajan late in the evening.
Kumar said Modi also noted that the 75th anniversary of the Quit India movement falls on August 9 and all parties should celebrate it.
A special court has junked the plea of a sacked Defence Ministry official for a CBI probe against Prime Minister Narendra Modi for his alleged inaction on charges of corruption in the Ministry. He quoted Modi as terming the reform an example of "co-operative federalism". "The prime minister also sought the co-operation of all parties for the successful implementation of GST", Kumar said.
The meeting was called to seek opposition's support for the smooth conduct of proceedings in both the Houses of Parliament.
The all-party meet was held at Parliament House. Trinamool Congress had boycotted the meeting. Among Opposition leaders who attended the meeting were Ghulam Nabi Azad (Congress), Sharad Pawar (NCP), Sitaram Yechury (CPI-M), Mulayam Singh Yadav (SP), Farooq Abdullah (NC) and D Raja (CPI).
Lynn shuts down Pirates as Cardinals cruise 4-0
Williams made three relief appearances against the Cardinals last season, going 1-0 with a 6.23 ERA in 4 1/3 innings. Martinez is winless in his last four starts, and his last two outings have been among his worst of the year.