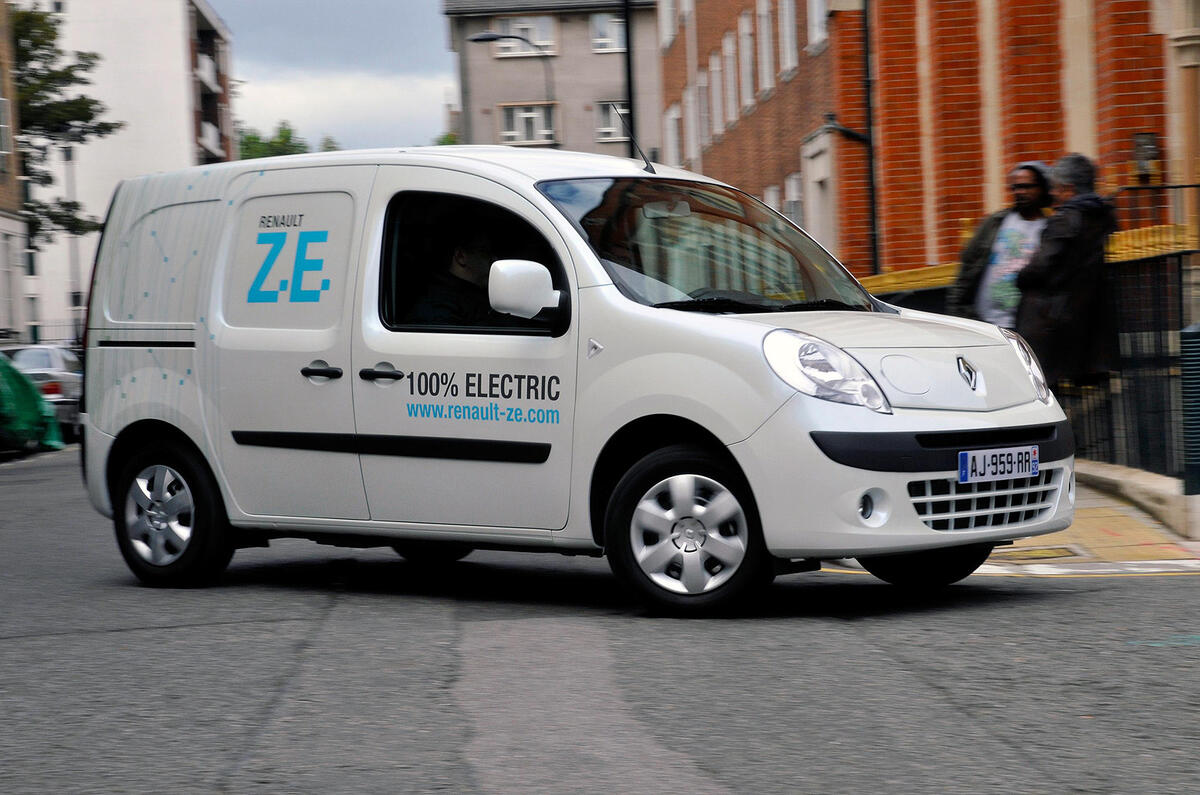 Currently, there are two schools of thought on how we could solve the problem of long charging times for EVs, which is essentially what's keeping them back from offering the same ownership experience as traditionally-powered cars, if not better.
Cell phone processor and technology company Qualcomm Inc. has proposed another solution - EVs with small batteries that can draw their power from the electric chargers embedded in roads.
The new wireless charging technology, developed in cooperation with British EV experts Qualcomm Technologies and fellow French firm Vedecom, has been created to rid pure-electric vehicles of their biggest drawback - the downtime required to charge them.
Qualcomm demonstrated on-the-go electric vehicle charge Thursday at a specially made test track in Satory area of Versailles, France.
To prove the system works, Renault has built a 100-metre test track near its Paris HQ to show the technology in action as two adapted Renault Kangoo ZEs travel along the road. The technology was able to charge the vehicles' batteries at speeds of over 100 km/h (62 mph), with them travelling in either direction. Following today's demonstration, the Qualcomm Halo DEVC system will be handed over to VEDECOM to perform tests for FABRIC. The primary goal, however, is to organize feasibility analysis of wireless DEVC as a means of EV range extension. If it works, the tech could be used in a system that lets you call a vehicle using a smartphone, get picked up where you are and be whisked to your destination autonomously (as shown in the animated video, below).
New York driver suspect Richard Rojas was 'hearing voices'
Victims had no time to react and scramble for safety in crowded Times Square , said Alpha Balde, a sightseeing-ticket seller. Rojas enlisted in the Navy in 2011 and was an electrician's mate fireman apprentice, according to the Navy .
The group isn't the only one considering dynamic charging.
"Our engineers and management have fully supported this project since the very beginning as it aligns perfectly with our focus on EVs, charging systems and mobility services", says Luc Marbach, chief executive officer, VEDECOM. "The installation of one of the world's first DEVC test platforms has provided us with a unique test facility and we look forward to expanding our expertise with the future testing".
Eric Feunteun, Electric Vehicle Program Director, Groupe Renault, said, "Contributing to this exciting project has enabled us to test and further research dynamic charging on our Kangoo Z.E. vehicles".
Steve Pazol, vice president and general manager, Wireless Charging, Qualcomm Incorporated, said, "We are inventors".