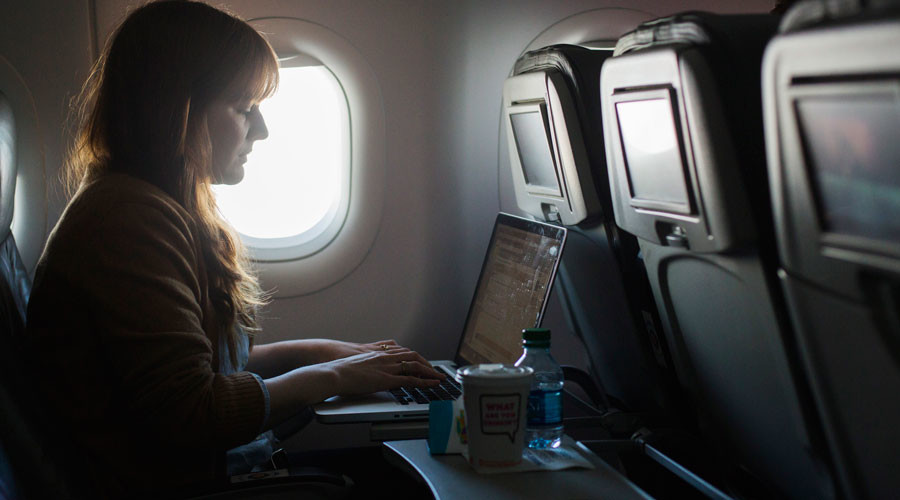 The ban has left passengers anxious that the gadgets may get damaged in the hold.
The Trump administration late last month surprised travelers from various Middle Eastern countries with a ban on laptops and tablets for carry-on luggage.
The Trump administration is reportedly considering an expansion of its large-electronics ban to include flights originating from Europe.
Almost a month after banning electronic devices larger than a mobile phone on US-bound flights from eight Muslim-majority countries, the Trump administration is considering barring passengers flying from Britain and some European airports from carrying laptops, according to media reports.
The Guardian is reporting that USA authorities are considering extending the laptop ban on flights from a handful of African and Middle Eastern countries to flights departing from European countries, including the United Kingdom, as well.
Dao goes to court; wants United to save video, records from plane
Meanwhile, details emerged about the passenger, who was identified as 69-year-old Kentucky physician David Dao . The flight on Sunday was from Chicago's O'Hare International Airport to Louiseville in Kentucky.
Under the rule implemented in March, those traveling to the USA from Egypt, Jordan, Morocco, Qatar, Kuwait, Turkey, the United Arab Emirates, and Saudi Arabia must put their electronic devices in checked baggage.
The extended regulations may be implemented within weeks, but authorities have reportedly not decided whether Britain will be included in the ban. The restrictions were aimed at mainly USA -bound flights from the Middle East.
The ban in March affected countries that are allies of the US.
The report comes after the U.S. Department of Homeland Security banned laptops, tablets, e-readers, cameras, portable DVD players, travel printers/scanners and other electronics bigger than a smartphone from the passenger cabin on certain flights last month.
The UK has also banned large electronic devices on flights from six countries, including Egypt, Jordan, Lebanon, Saudi Arabia, Tunisia, and Turkey, with UK airlines including British Airways and EasyJet among those affected. The ban will remain in place till October.